VW Vortex Member sk8too CC puddle LED DIY:
So I recieved my LED's from deautokey.com the interior was a breeze but the puddle lights were a bit more complicated. At first I was told I needed to take apart the entire mirror assembly, so I did. Its not hard but I found a little bit easier method. Below is how I did it, patients and a VERY light hand goes along way. It only takes 30min total for both sides.
First turn the mirrors all the way down and use the interior tools that came with your LED's to pop the mirror off. Just use very light pressure and keep poppin the mirror and it will eventually pop out. It will I promise just be gentle and PATIENT

Once the mirror is out you will be greeted with this. First remove the torx bits circled in green. Careful you dont drop the screws in or it will take a little longer and will require more dis-assembly. Then take out the blue circled screws.a

Once the green circled screws are out you will have the motor in your hand, just wiggle loose the connector and it slides right out.

Another picture of removal of the blue circled screws.

Now use your interior trim tool again and start popping off the black plastic. Start GENTLY on the corners and middle and it'll come out, be careful with the little clear plastic piece that is on the inside of the assembly by the glass. Once out you will be looking at this.

Now take out the bulb that is inside the puddle light assembly. Once that is out use a thin flat head and start to GENTLY work it where you see my flathead and use light pressure to pop that piece off. There is a tab it goes into on the front part of the assembly so be careful.

Once you get that out plug the LED in to make sure you have the correct polarity

Its a good idea to clean the bottom to get a better fit when you put the puddle light assembly back it. It just clicks back in. Make sure that you have the LED facing down in the correct position before you close everything back up.

Install in reverse order be gentle when getting the black housing back together as the tabs are soft. I didn't break any but they could easily break I'm sure.
Puddle lights on, sorry for Iphone pics.

Here are the interior LEDs with my car having a 20% tint all the way around(minus windshield)

Windows up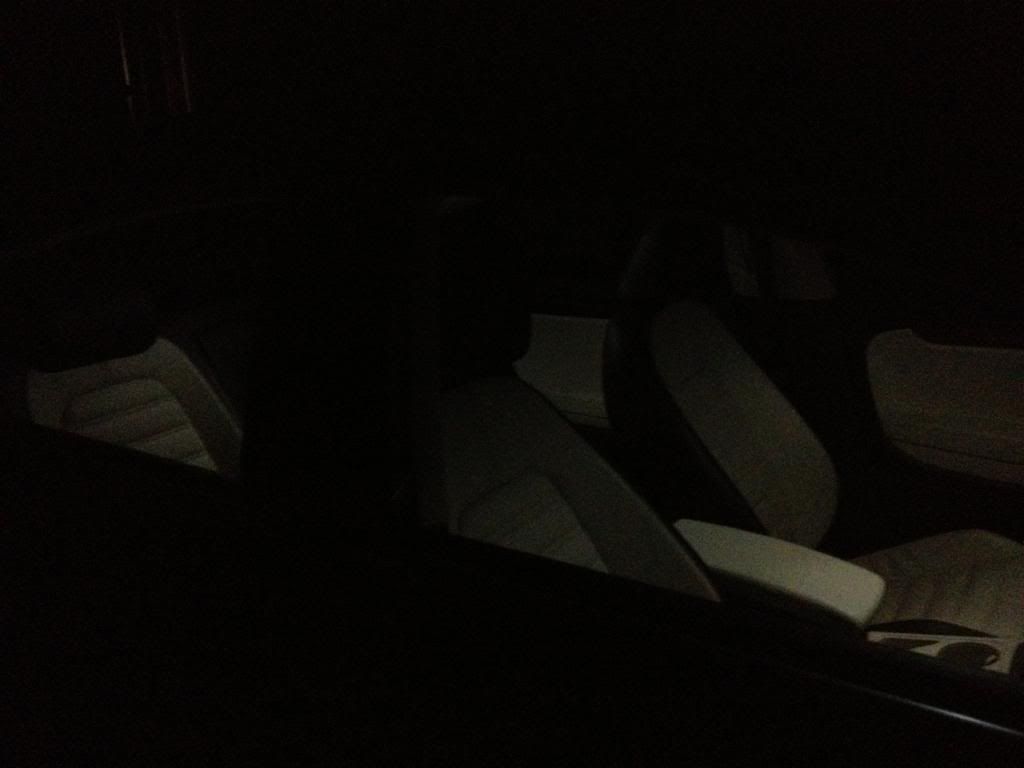 Windows down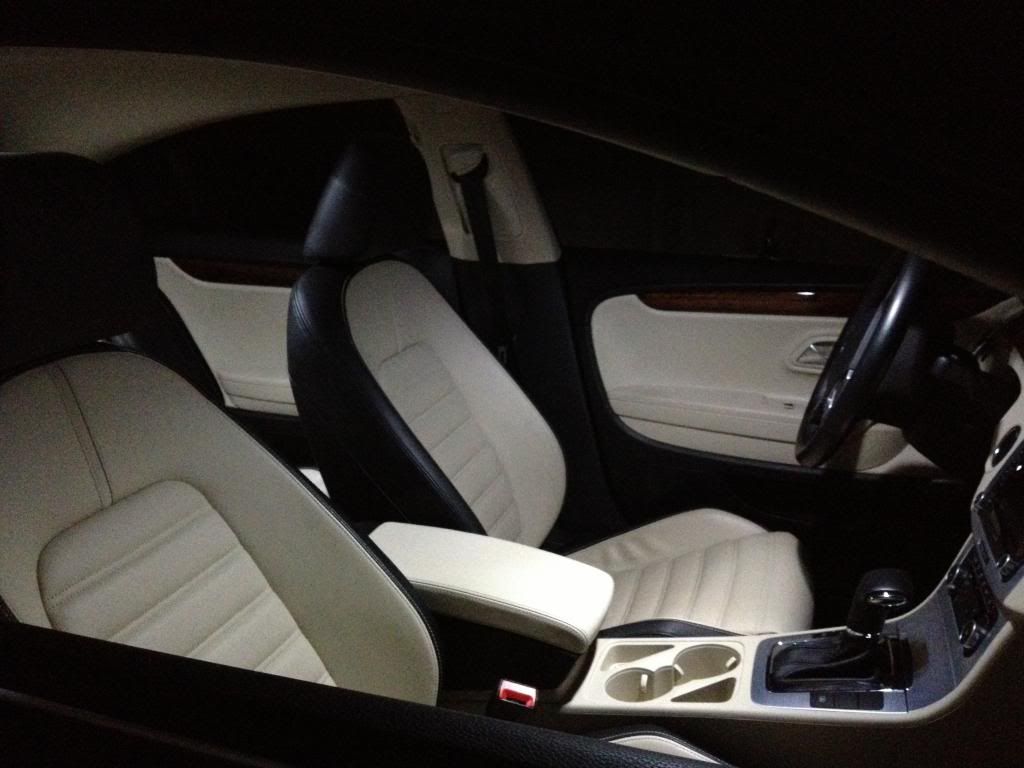 Glove box

Not so good trunk picture