Dark VW Trunks are now a thing of the past. Due to VW poor trunk housing placement and weak incandescent bulbs, the Volkswagen has become known for their dark trunks.

Introducing a solution:
deAutoLED.com Universal Trunk LED Strip: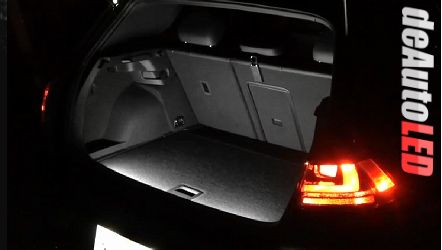 Universal Trunk Strip (fits all cars) Click here for product listing
Trunk Strip DIY - Click to take you to VWVortex Forum Post
Video of trunk LED strip in action: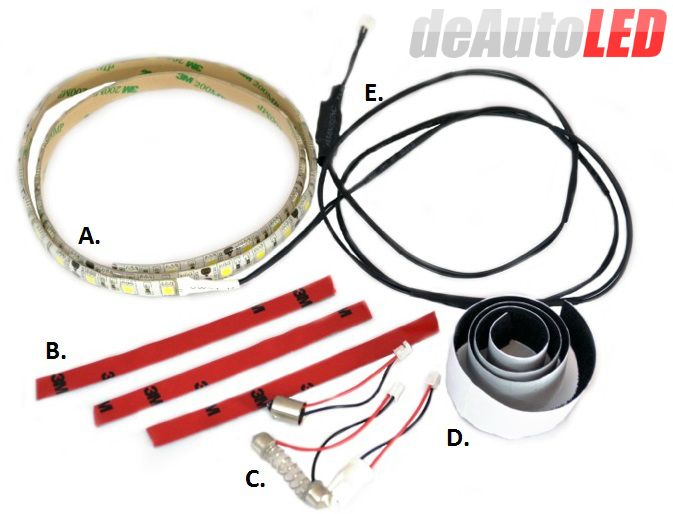 A. 48 Bright Crisp White or Red LEDs on a flexible strip that has a hard resin coating that is resistant to shock and damage. This is the perfect length and will fit diagonally or horizontally on any trunk.
B. Strong 3M automotive foam tape adheres to plastic or metal in your trunk without ruining the surface.
C. 3 adapters: Bayonet, festoon and wedge. This allows you to use your trunk LED strip in any car.
D. Heavy duty velcro can be used on any type of trunk carpet.
E. Long Stealthy wire allows you to easily hide and install anywhere in your trunk.

This trunk strip will leave you with no dark spots as it evenly lights your entire trunk so you will always be able to find what you need: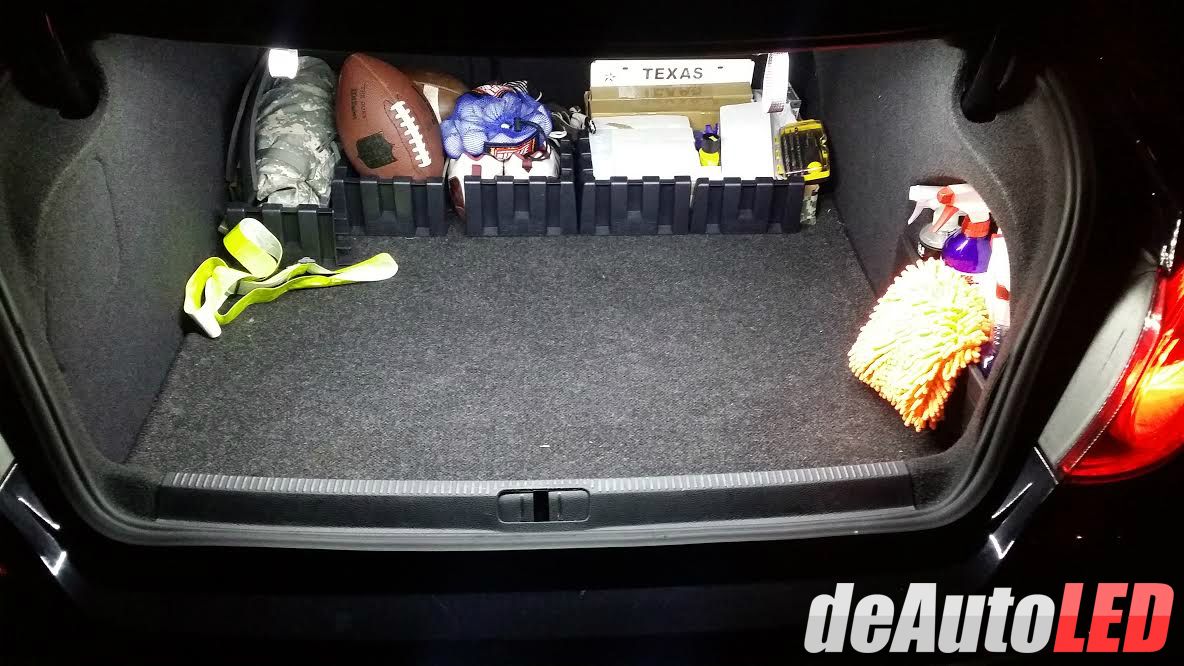 This also comes in red which gives a cool unique look while having night vision properties: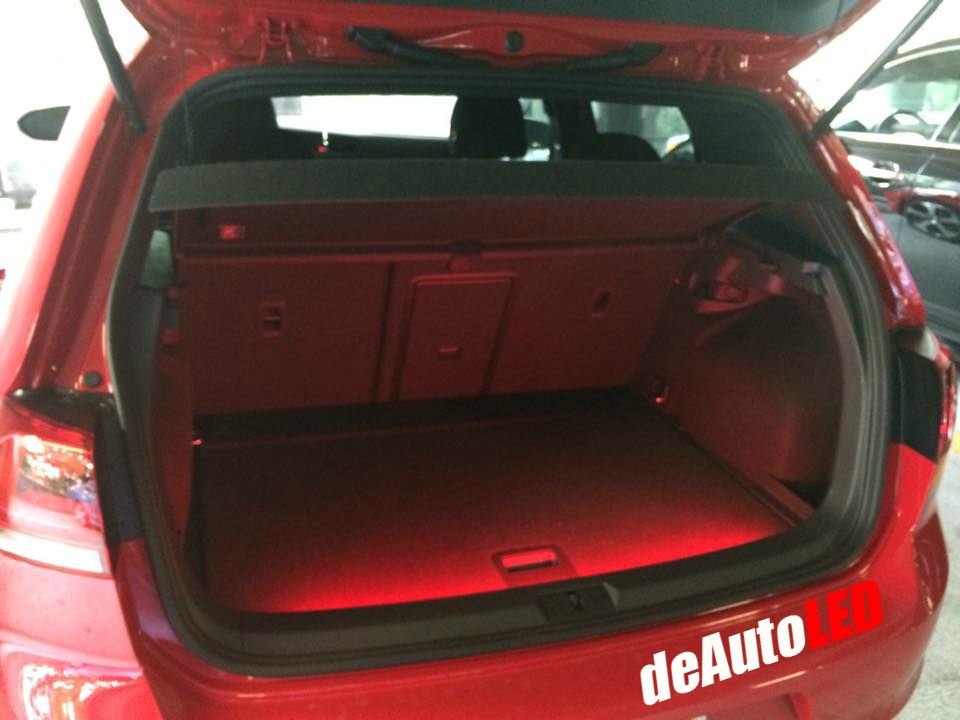 Error Free | Plug & Play Installation | Lifetime Warranty | Ships Free within the US!